The perfect companion to the high performance line of NETGEAR Nighthawk routers, the S8000 gaming switch has features that a lot of us geeks really love. Here's an overview of what's on offer.
S8000 (GS808E) Overview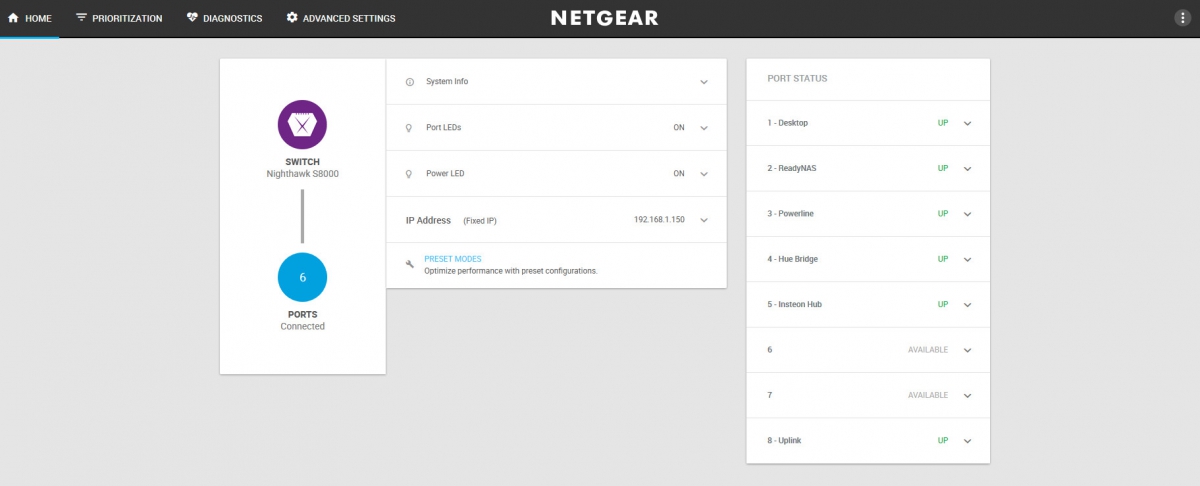 The S8000 Gaming Switch is a high performance Ethernet switch that gamers or networking fanatics are bound to enjoy. Gigabit Ethernet ports, low latency, per-port optimization, and easy setup are some must-have features -- plus, it looks super cool. NETGEAR says that it's built from a "premium, cool-touch" zinc alloy. In any case, it definitely compliments the Nighthawk router looks.
Premium zinc alloy housing
Gigabit Ethernet port for hassle-free streaming and gaming
Low latency
Port prioritization
QoS management
Easy setup and mobile friendly GUI
Pre-configured "1 click": settings
Link aggregation/port trunking
The main screen shows a lot of useful information at a glance, including the ports and whether they are connected/being used, IP address, LED status, etc.
Prioritization with a click

Setting port priority is a simple matter, once the ports are named.
QoS priority can be changed for each port individually with the click of a dropdown on each port.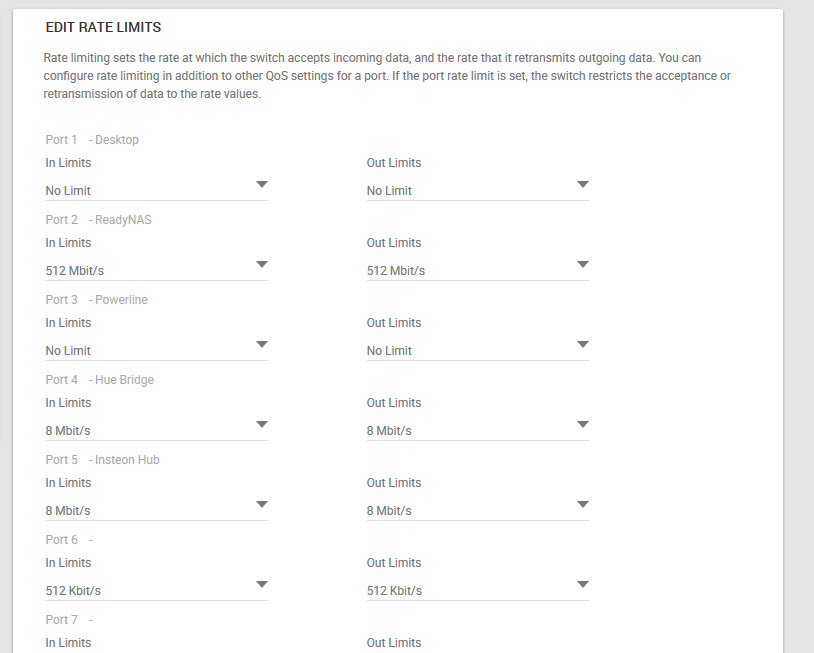 Similar adjustments can be performed for the rate limits on each port as well.
S8000 Gaming and Streaming Presets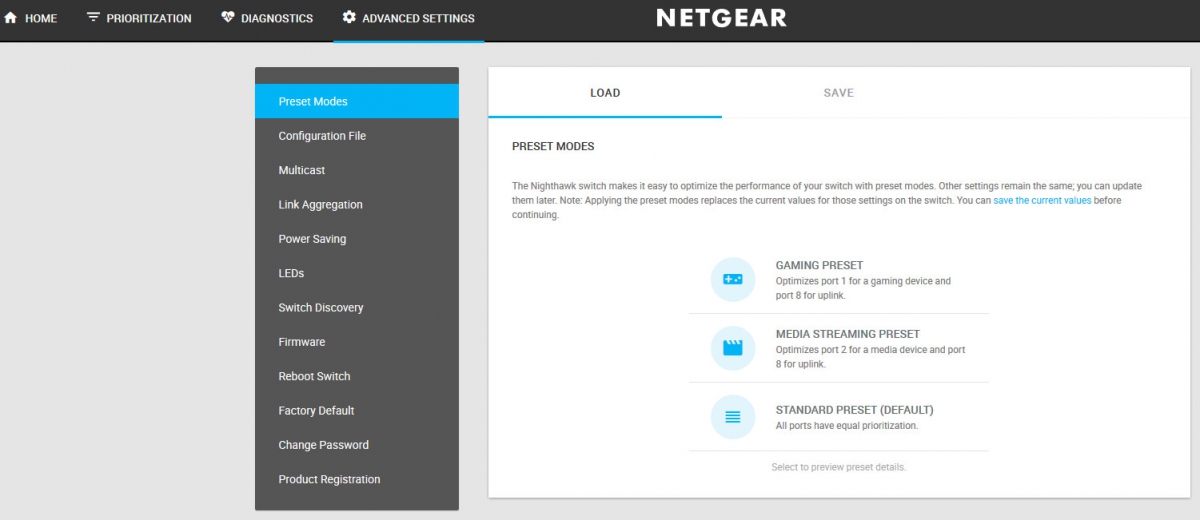 Preset modes are available to automatically configure the switch based on the desired usage. I have a feeling most MyOpenRouter users would want to drill down into some individual tweaks, but it's powerful to be able to roll out a configuration with just a few clicks.
Multicast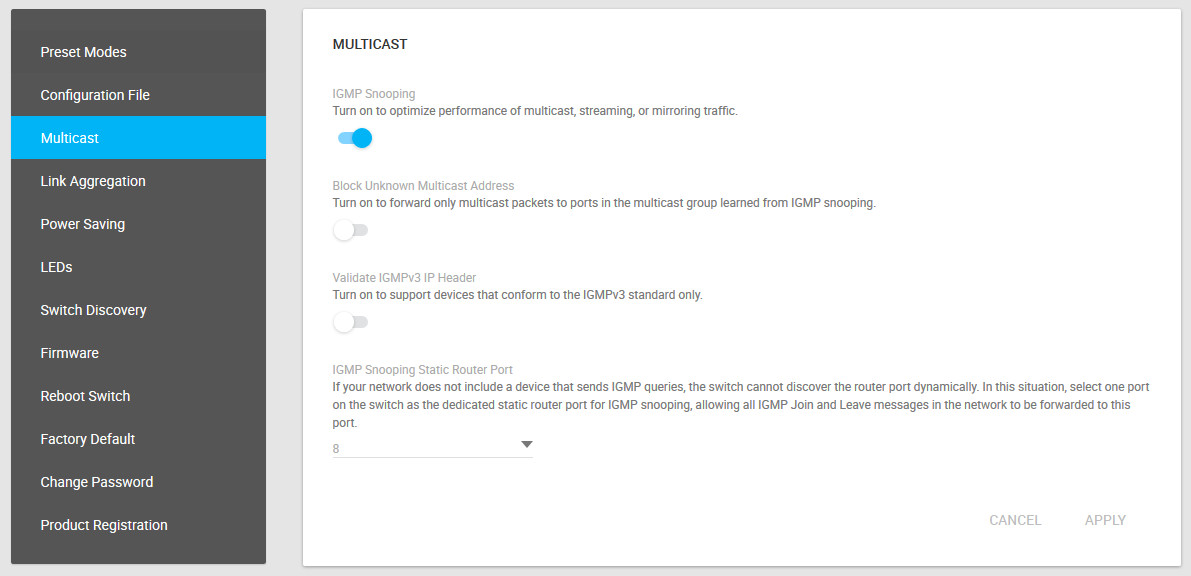 Several settings are available to tweak Multicast and streaming traffic.
Link Aggregation: up to 4 times faster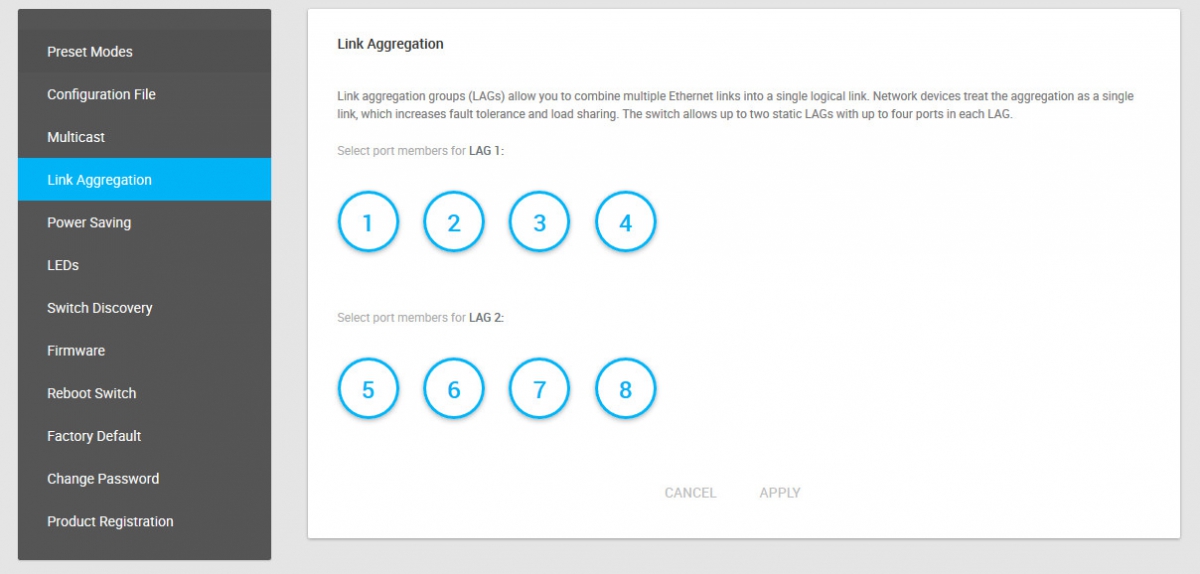 A flagship feature of the S8000 is link aggregation, which is easily configured as well.
LED Configuration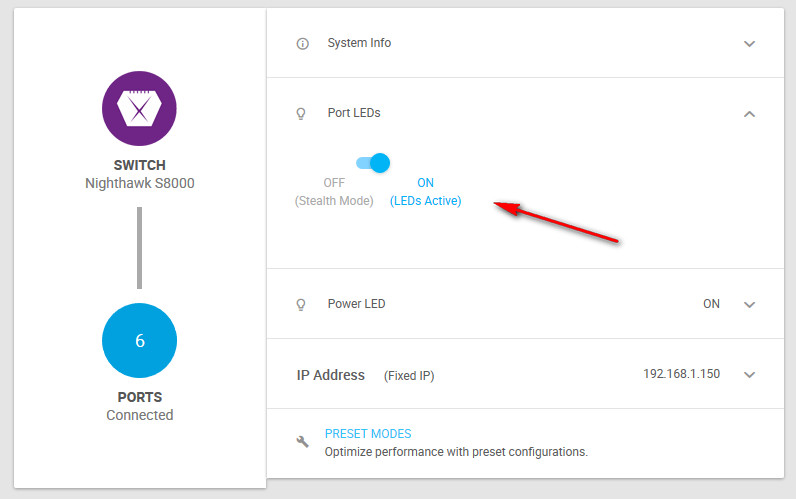 The port and power LED's can be turned on or off.
How to run Diagnostics on the S8000 Switch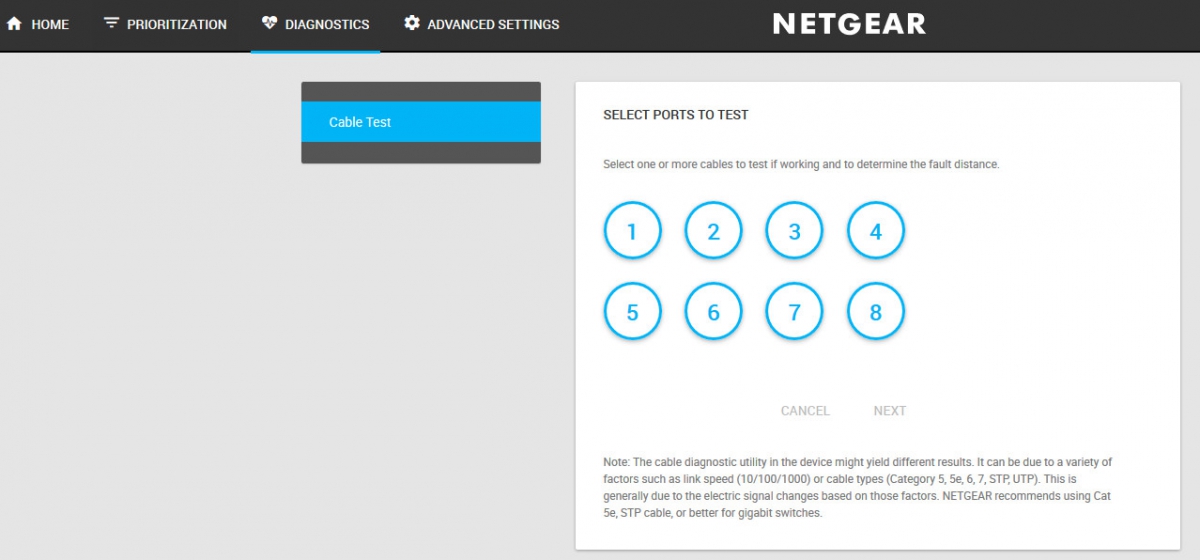 The S8000 also has a slick Diagnostics feature to troubleshoot networking issues or line faults.
Conclusions: The S8000 brings high performance and configurability to the masses
Our initial experiences with the S8000 switch have been quite positive, especially with the slick interface and ease of configuration. With the S8000, NETGEAR has brought some powerful networking features and "tweakability" to the masses.
What are your feelings on this switch? Is this something you would use? Are there any features you love, or that are missing? Talk about it in our forums!