Let me begin by saying we have some great developers working on NETGEAR firmware releases. I've been using Kong's and shibby's DD-WRT and Tomato builds for years on various NETGEAR models, and all have been fantastic. The latest flavor I've been using has been Kong's DD-WRT build for the NETGEAR R8000 Nighthawk, and I wanted to share my experience with it over the past few months.
Installation
Kong's builds have a distinct advantage in that they are very easy to install, and this build for the R8000 is no exception. Simply restore your R8000 to factory settings, use the .CHK file included in the archive to update the router, then perform another factory reset. That's all you have to do to get DD-WRT up and running on your R8000 with this build!
Features
This build comes packed with all the extra goodies you'd expect from DD-WRT:
Advanced routing settings
IPv6
DDNS
USB
NAS
Hotspot
VPN
SIP
Privoxy
Lighttpd
VPN Passthrough
NAT/QoS
And more...
AC Specific Features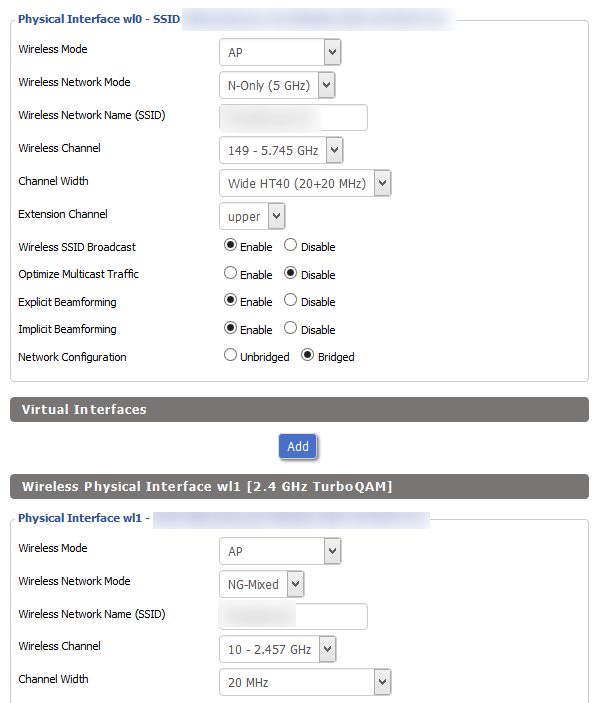 This build for the R8000 looks a little different than other builds, due to the three radios in the R8000 and the AC band. Users can customize each of the three bands and even enable/disable implicit and explicit beamforming,
VPN Support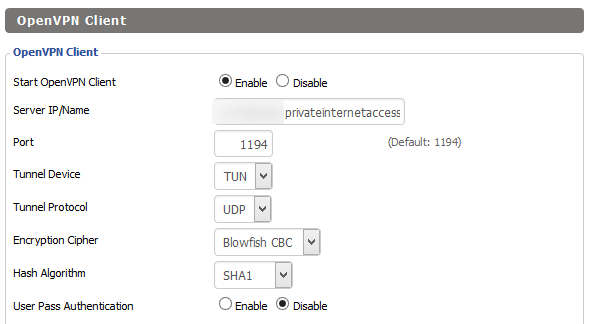 One of the most important features to me in any open firmware build is the ability to use a personal VPN service such as PrivateInternetAccess. The DD-WRT Kong Mod build for the R8000 does equally as good of a job as shibby's Tomato builds. I've encountered some firmware builds in the past that have had issues with VPN providers, namely with retaining a connection (this is well documented in our forums) but I am happy to say that this build has none of those problems. With proper setup, I'm enjoying a consistent VPN connection at all times, unless the rare instance of the VPN servers themsleves going down takes place.
Speeds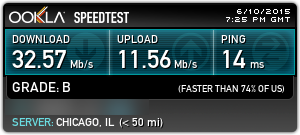 This is all anecdotal, of course, but I'm seeing incredible speeds from this router. My wired speeds are roughly the same as NETGEAR stock firmware or other open firmware builds, but the biggest difference is the speed when OpenVPN is enabled. I'm seeing speeds -- on 5 GHz wireless -- of over 30 Mbps (on a 60 Mbps connection). This is almost double what I have seen with other routers when running OpenVPN, such as the WNR3500L for example.
Overall
Given the potent mix of stability, reliability, features, and VPN support, I give this firmware build a solid two thumbs up, and a must try for any R8000 owner looking to come over to the open source side of things!
---