Many MyOpenRouter members and NETGEAR router enthusiasts are familiar with Tomato, a streamlined open source firmware for Broadcom based routers that is full of functionality and flavor. You may have used, or seen, the famous Shibby builds of Tomato, for example.
The AdvancedTomato project has come together with members and developers in the community to develop new firmwares, based on Tomato, with a significantly updated and refreshed user interface (UI.)
In addition to the new look and feel, AdvancedTomato comes packed with additional features:
New user-friendly GUI
New bandwidth usage monitor
More advanced QOS and access restrictions
New wireless features such as WDS and wireless client modes
Higher P2P maximum connections limit, the ability to run custom scripts,
Connect via telnet/ssh,
Reprogram the SES/AOSS button
Perform wireless site survey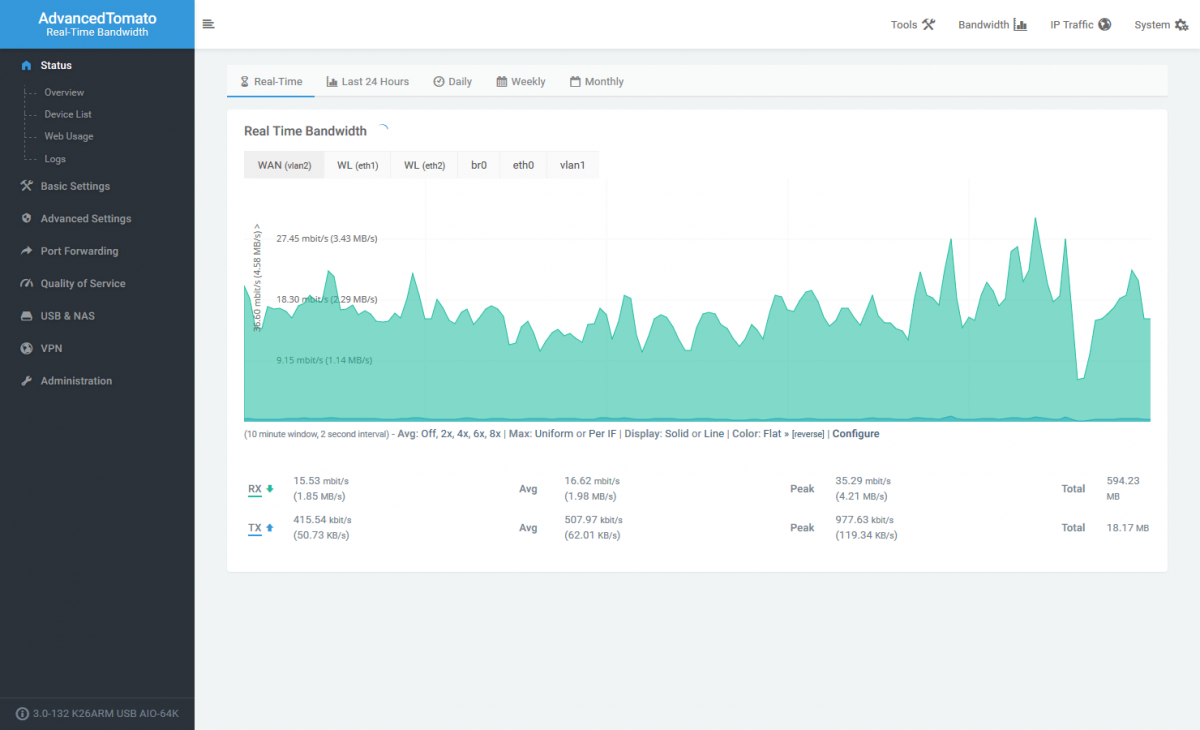 The AdvancedTomato project credits other contributors, such as fellow developers Shibby and Johnathan Zurate, for making the project possible.
Head on over to our Downloads area to grab AdvancedTomato updates (ensure that you check the AdvancedTomato site as well to see if your router requires an "inifial" build before flashing the latest updates)